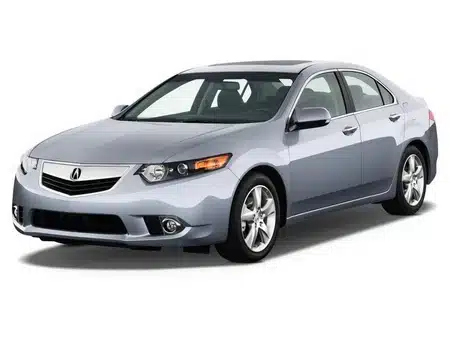 With the rapid stride of technological advancements, we are witnessing groundbreaking changes in the world of automobiles that are redefining our understanding of vehicle maintenance and performance.
This page takes a deep dive into the fascinating correlation between these advancements and a specific facet of vehicle operation – oil capacity, using the popular Acura TSX model as a focused study. It's incredible how technology has intricately woven into the fabric of automobile design, influencing even the minute details like oil capacity.
Acura TSX CL9 2004-2008
Component
Fluid Type
Capacity (L)
Change Interval
2,4L petrol engine (K24A2)
5W30 with API Certification Seal
4,2 (5,3 – dry fill)
See Maintenance Minder Message (Symbol A or B), or every year
Engine coolant
Honda Long-Life Antifreeze/Coolant Type 2
5,5 (service fill)
7,4 (overhaul fill)
See Maintenance Minder Message (Symbol 5)
5-speed automatic transmission
Honda ATF DW-1
2,8 (service fill)
6,5 (overhaul fill)
48000 km (30000 miles)
6-speed manual transmission
HONDA MTF
2,0 – 2,2
48000 km (30000 miles)
Power Steering
HONDA PSF
Brake/Clutch Fluid
DOT3 or DOT4
3 years
By exploring the latest tech trends in vehicle design and their impact on oil usage, we can nurture a comprehensive understanding of oil changes, their implications on vehicle performance, and overall car maintenance.
Acura TSX CU2/CU4 2009-2014
| Component | Fluid Type | Capacity (L) | Capacity (qt) | Change Interval |
| --- | --- | --- | --- | --- |
| 2.4L petrol engine (K24Z3) | 0W20 Acura Motor Oil or equivalent | 4.0 | 4.2 | See Maintenance Minder (Symbol A or B) |
| 3.5L petrol engine (J35Z6) | 0W20 Acura Motor Oil or equivalent | 4.3 | 4.5 | See Maintenance Minder (Symbol A or B) |
| Engine coolant (All models) | Honda Long-Life Antifreeze/Coolant Type 2 | 6.3 – 6.7 | 6.7 – 7.1 | See Maintenance Minder (Symbol 5) |
| 5-speed automatic transmission (2.4L) | Acura ATF DW-1 | 2.5 | 2.6 | 48000 km (30000 miles) |
| 5-speed automatic transmission (3.5L) | Acura ATF DW-1 | 3.3 | 3.5 | 48000 km (30000 miles) |
| 6-speed manual transmission | Acura MTF | 1.9 | 2.0 | – |
| Brake/Clutch Fluid | DOT3 or DOT4 | – | – | Every 3 years |
The Science Of Oil Capacity
In the realm of automobile technology, one vehicle that has embraced these advancements with open arms is the Acura TSX. Of particular note is how Acura has remarkably improved oil capacity, essential for improved engine efficiency and life. In the ever-evolving landscape of automotive technology, these advancements exemplify Acura's commitment to excellence and shed light on potential industry-wide improvements.
At the heart of these advancements in the Acura TSX is the utilization of a full synthetic oil type, a breakthrough that exemplifies the benefits of marrying technology with mechanics. A derivative of recent oil refining processes, full synthetic oil, reliably decreases degradation and provides superior lubrication.
This allows the Acura TSX to go longer periods before needing an oil change, a convenience unattainable in past models. Moreover, the implementation of this oil type bolsters engine protection at high temperatures, making the TSX compatible with tougher terrains and climates.
Additionally, the Acura TSX boasts an intelligent Variable Valve Timing and Lift Electronic Control (VTEC) system. This advancement optimizes performance by altering the engine's valve lift event, promoting efficiency and ensuring better fuel utilization. Intrinsically, a more efficient fuel system allows for a more streamlined oil usage, hence increasing the vehicle's oil capacity.
VTEC, hand in hand with full synthetic oil use, signifies a leap in technological strides for the Acura TSX, demonstrating the immense influence technology has on oil capacity and, consequently, the automobile industry.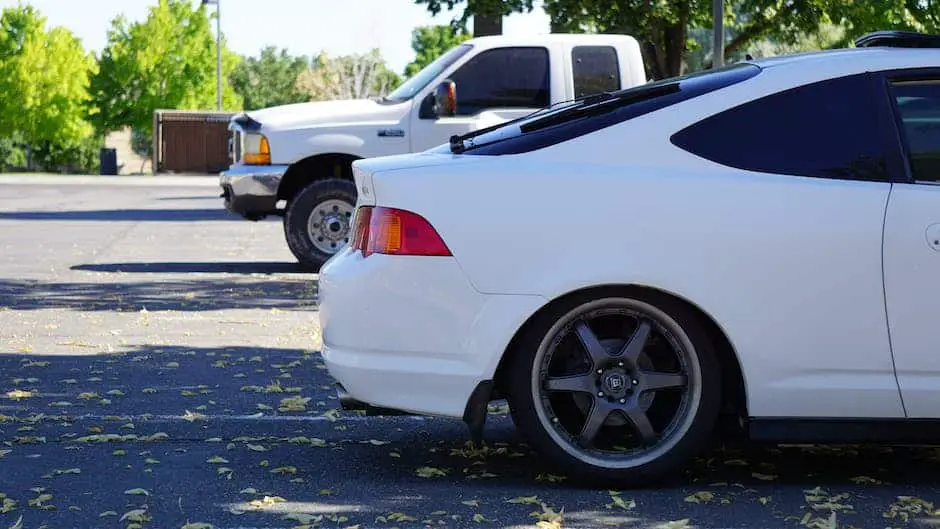 Mitigating Oil Issues With Tech Solutions
Modern technology continues to reshape our world and the Acura TSX is no exception. By leveraging data analytics, manufacturers are now troubleshooting oil issues in these vehicles more precisely and proactively than ever before. Integrated sensors in the TSX measure a plethora of parameters, such as oil temperature, pressure, and purity in real-time.
Additionally, predictive capabilities enabled by artificial intelligence (AI) can regularly monitor these criteria, detect patterns, anticipate issues, and signal when an engine is prone to oil-related complications before visible symptoms occur. Timely warnings like these simplify preventative maintenance and can significantly prolong the vitality of the car.
Similarly, the incorporation of cutting-edge additives in oil constitution is revolutionizing the performance and durability of the Acura TSX. Nano additives, engineered on a molecular level, provide superior lubrication, minimizing friction between the engine's components.
By reducing wear and tear, these additives elevate engine performance, longevity, and overall efficiency. Furthermore, they shield the oil from oxidation and thermal degradation, a common cause of increased oil viscosity and eventual sludge formation. Consequently, this leads to cleaner engines, an extended oil life, less frequent oil changes, and greater fuel efficiency.
Additionally, the Internet of Things (IoT) is proving to be an influential tool in tackling oil issues in modern vehicles like the Acura TSX. IoT-based devices provide drivers with key insights about their vehicle's oil usage in real time, enabling immediate response to potential issues. Coupled with advanced data analytics, IoT technology can compare your vehicle's performance with thousands of others, drawing from a rich history of similar makes and models to predict and mitigate oil-related problems.
This makes maintenance more proactive rather than reactive, saving time, and money, and preserving the integrity of the TSX. As we explore the horizon of automotive advancements, the profound intersection of technology and transportation continues to evolve, delivering superior performance and driving experiences.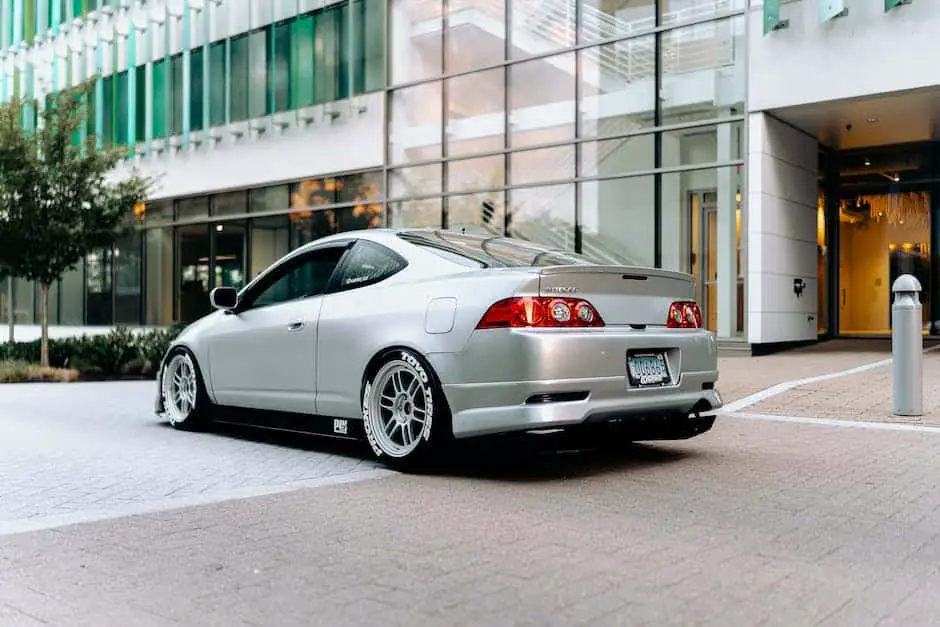 As we unravel the world of automobile technology and its influence on oil capacities, particularly in the Acura TSX model, we hope to shed light on the importance of staying updated with the latest tech solutions.
Modern tools like monitoring sensors and diagnostic devices reduce the burden of regular maintenance and act as a protective shield, thwarting any possible oil-related issues that can compromise your vehicle's performance. By embracing such technology, we can build a more resilient and efficient driving experience.
Furthermore, it equips enthusiasts and hobbyists with the knowledge to make informed decisions about their vehicle's maintenance, ensuring a better, smoother ride in their Acura TSX.